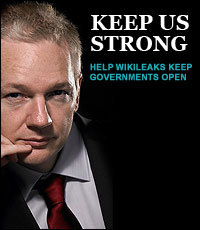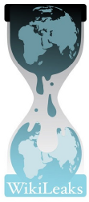 Currently released so far... 5420 / 251,287
Articles
Browse latest releases
Browse by creation date
Browse by tag
Browse by classification
Community resources
courage is contagious
Viewing cable 10LONDON88, SUDAN/CHAD: JEM NOT IMPRESSED WITH RAPPROCHEMENT;
Understanding cables
Every cable message consists of three parts:
The top box shows each cables unique reference number, when and by whom it originally was sent, and what its initial classification was.
The middle box contains the header information that is associated with the cable. It includes information about the receiver(s) as well as a general subject.
The bottom box presents the body of the cable. The opening can contain a more specific subject, references to other cables (browse by origin to find them) or additional comment. This is followed by the main contents of the cable: a summary, a collection of specific topics and a comment section.
To understand the justification used for the classification of each cable, please use this
WikiSource
article as reference.

Discussing cables
If you find meaningful or important information in a cable, please link directly to its unique reference number. Linking to a specific paragraph in the body of a cable is also possible by copying the appropriate link (to be found at theparagraph symbol). Please mark messages for social networking services like Twitter with the hash tags #cablegate and a hash containing the reference ID e.g. #10LONDON88.
VZCZCXYZ0002
PP RUEHWEB

DE RUEHLO #0088 0151557
ZNY CCCCC ZZH
P 151557Z JAN 10
FM AMEMBASSY LONDON
TO RUEHC/SECSTATE WASHDC PRIORITY 4638
INFO RUCNFUR/DARFUR COLLECTIVE PRIORITY
C O N F I D E N T I A L LONDON 000088 
 
SIPDIS 
 
DEPARTMENT FOR S/USSES, AF/E 
 
E.O. 12958: DECL: 01/15/2020 
TAGS: PREL PGOV MASS CD SU UK
SUBJECT: SUDAN/CHAD: JEM NOT IMPRESSED WITH RAPPROCHEMENT; 
PUNDIT IS 
 
REF: LONDON 67 
 
REF: LONDON 67  Classified By: Political Counselor Robin Quinville, reasons 1.4 (b/d).  1. (C) Echoing comments similar to reftel, London-based Justice and Equality Movement (JEM) leader Gibril Ibrahim told Poloff January 15 that JEM is not feeling any pressure and has not lost any support from the Government of Chad's (GOC) recent rapprochement with the Government of Sudan (GOS).  Saying that JEM remains in a "wait-and-see" mode, he said the "gap of mistrust" between the two governments remains too large for these gestures - all of which have been made before - to result in any real impact on Darfur and the Doha process.  He assessed that the GOS was doing this in order to hold elections, which are necessary to bolster the regime's legitimacy, to reduce the international community's pressure on Khartoum, and to prevent the African Union from listing any Sudanese entities as terrorist organizations.  He said the GOS is not prepared to expel Chadian rebels from Khartoum.  With these motives, the GOS cannot be seen to have taken these steps in good faith, and with no good faith partner, the Doha process cannot move forward.  Ibrahim underscored that nothing good can come of elections for JEM because it will renew the regime's mandate and legitimacy and no real concessions will have been made.  JEM is still defining its policy, Ibrahim said, on how to approach the elections.  2. (SBU) In a separate January 15 conversation, Sudan researcher Alex de Waal commented to Poloff that the governments of Chad and Sudan had made serious concessions and that the rapprochement is the "real deal."  He asserted that this change in dynamics is creating a political context where the Doha process could be successful.  He offered that the next few months will be critical in building on the forward momentum and pushing to a peace deal.   Visit London's Classified Website: XXXXXXXXXXXX ed_Kingdom  SUSMAN.