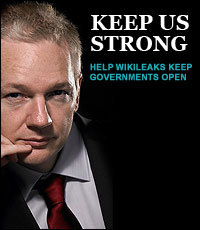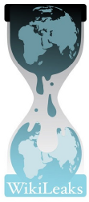 Currently released so far... 5420 / 251,287
Articles
Browse latest releases
Browse by creation date
Browse by tag
Browse by classification
Community resources
courage is contagious
Viewing cable 09BOGOTA3271, CNP HYPOTHESIS AS TO ILLEGAL WIRETAPS MASTERMINDS
Understanding cables
Every cable message consists of three parts:
The top box shows each cables unique reference number, when and by whom it originally was sent, and what its initial classification was.
The middle box contains the header information that is associated with the cable. It includes information about the receiver(s) as well as a general subject.
The bottom box presents the body of the cable. The opening can contain a more specific subject, references to other cables (browse by origin to find them) or additional comment. This is followed by the main contents of the cable: a summary, a collection of specific topics and a comment section.
To understand the justification used for the classification of each cable, please use this
WikiSource
article as reference.

Discussing cables
If you find meaningful or important information in a cable, please link directly to its unique reference number. Linking to a specific paragraph in the body of a cable is also possible by copying the appropriate link (to be found at theparagraph symbol). Please mark messages for social networking services like Twitter with the hash tags #cablegate and a hash containing the reference ID e.g. #09BOGOTA3271.
VZCZCXYZ0003
RR RUEHWEB

DE RUEHBO #3271 3002305
ZNY SSSSS ZZH
R 272305Z OCT 09
FM AMEMBASSY BOGOTA
TO RUEHC/SECSTATE WASHDC 0536
INFO RHEHAAA/NATIONAL SECURITY COUNCIL WASHINGTON DC
RHMFISS/CDR USSOUTHCOM MIAMI FL
RHMFISS/FBI WASHINGTON DC
RUEAIIA/CIA WASHINGTON DC
RUEAWJA/DEPT OF JUSTICE WASHINGTON DC
RUEHBR/AMEMBASSY BRASILIA 0128
RUEHCV/AMEMBASSY CARACAS 0458
RUEHLO/AMEMBASSY LONDON 0339
RUEHPE/AMEMBASSY LIMA 0484
RUEHQT/AMEMBASSY QUITO
RUEHZP/AMEMBASSY PANAMA
S E C R E T BOGOTA 003271 

NOFORN 
SIPDIS 

E.O. 12958: DECL: 2034/10/27 
TAGS: PGOV PREL PTER PINR PHUM KJUS CO
SUBJECT: CNP HYPOTHESIS AS TO ILLEGAL WIRETAPS MASTERMINDS 

REF: BOGOTA 3185 AND PREVIOUS 

CLASSIFIED BY: William R. Brownfield, Ambassador; REASON: 1.4(B), 
(C), (D) 

¶1. (S/NF) XXXXXXXXXXXX  told PolCouns and XXXXXXXXXXXX  Colombia DeskOfficer on October 21 that the analysis of cell phone  calls made by the six signers of mala fide judicial telephone  intercept orders (see reftels) submitted to the Prosecutor  General's Office pointed to an individual named XXXXXXXXXXXX had received phone calls from Juan Carlos Arzayuz --former DAS Director Andres Penate's Deputy for Intelligence-- who was  arrested in July along with seven other former officials of the  Administrative Department of Security (DAS) in relation to the  wiretap scandal. XXXXXXXXXXXX said the hypothesis is that  Arzayuz  instructed Monsalve to record Supreme Court auxiliary magistrate Ivan Velazquez and leak the tape to "Semana" news magazine. The  ruse, XXXXXXXXXXXX explained, was intended to exculpate theimprisoned  Arzayuz. XXXXXXXXXXXX said the circumstances suggested this was not the  first time that Arzayuz and Monsalve had conspired to conduct  illegal wiretaps, though authorities had no developed any hard  evidence. 


¶2. (S/NF) At the time of Arzayuz' arrest, he was working at the Prosecutor General's Investigate Corps (CTI). Arzayuz made the 
switch from DAS to CTI, which XXXXXXXXXXXX found odd
given the  difference in institutional cultures, when Maria del Pilar
Hurtado  replaced Penate as DAS Director in August 2007.
XXXXXXXXXXXX said that  the CNP had not yet arrested Monsalve,
but had him under  surveillance to uncover more of his criminal
connections. Though  he had no proof, and at this time it was his mere
conjecture, XXXXXXXXXXXX said he suspected Uribe's Secretary of
the Presidency  Bernardo Moreno and possibly advisor Jose Obdulio 
Gaviria had  ordered the illegal surveillance. XXXXXXXXXXX said he 
would pursue the  investigation wherever it leads. 

¶3. (S/NF) COMMENT: This falls in the category of informed speculation, but speculation from XXXXXXXXXXXX has a pretty good track  record for success. BROWNFIELD 
.