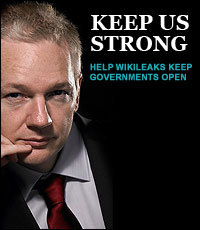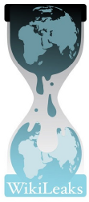 Currently released so far... 5420 / 251,287
Articles
Browse latest releases
Browse by creation date
Browse by tag
Browse by classification
Community resources
courage is contagious
Viewing cable 09LONDON2184, S/NF) SEPARATE UK DEMARCHE UNLIKELY ON GOL SCUDS
Understanding cables
Every cable message consists of three parts:
The top box shows each cables unique reference number, when and by whom it originally was sent, and what its initial classification was.
The middle box contains the header information that is associated with the cable. It includes information about the receiver(s) as well as a general subject.
The bottom box presents the body of the cable. The opening can contain a more specific subject, references to other cables (browse by origin to find them) or additional comment. This is followed by the main contents of the cable: a summary, a collection of specific topics and a comment section.
To understand the justification used for the classification of each cable, please use this
WikiSource
article as reference.

Discussing cables
If you find meaningful or important information in a cable, please link directly to its unique reference number. Linking to a specific paragraph in the body of a cable is also possible by copying the appropriate link (to be found at theparagraph symbol). Please mark messages for social networking services like Twitter with the hash tags #cablegate and a hash containing the reference ID e.g. #09LONDON2184.
VZCZCXRO0185
RR RUEHTRO
DE RUEHLO #2184 2640721
ZNY SSSSS ZZH
R 210721Z SEP 09
FM AMEMBASSY LONDON
TO RUEHC/SECSTATE WASHDC 3532
INFO RUCNMTC/MISSLE TECHNOLOGY CONTROL COLLECTIVE
RUEHTRO/AMEMBASSY TRIPOLI 0291
S E C R E T LONDON 002184 
 
NOFORN 
SIPDIS 
 
STATE FOR ISN/MTR 
 
E.O. 12958: DECL: 09/18/2034 
TAGS: KSCA PARM PREL MNUC ETTC LY UK MTCRE
SUBJECT: (S/NF) SEPARATE UK DEMARCHE UNLIKELY ON GOL SCUDS 
 
REF: SECSTATE 95554 
 
Classified By: Political Counselor Robin Quinville for Reason 1.4 (c)  (S/NF) HMG agrees on the importance of approaching the GOL regarding the steps Libya has taken to eliminate its MTCR Category I missile programs, Foreign and Commonwealth Office (FCO) Missile Policy Desk Officer Ed Evans told Poloff on September 17. (Ref)  In a follow-on conversation with Poloff on September 18, Evans stated that since U.S. Embassy Tripoli had already raised this matter with the GOL, he did not expect HMG to issue demarche instructions to UK Embassy Tripoli.  Evans said that HMG is in broad agreement with USG policy on this issue and wants to continue to work in close coordination with the USG on all Libya issues, which he described as "very sensitive at the moment."  Evans also noted that FCO's Libya desk would probably wait for guidance from UK Embassy Tripoli about whether a separate demarche would be constructive. HMG would most likely not issue an action request without prompting from UK Embassy Tripoli, he stressed.  Visit London's Classified Website: XXXXXXXXXXXX 
SUSMAN.