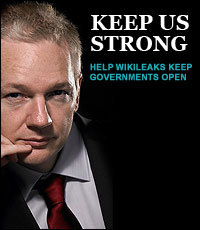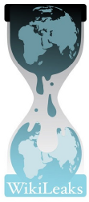 Currently released so far... 5420 / 251,287
Articles
Browse latest releases
Browse by creation date
Browse by tag
Browse by classification
Community resources
courage is contagious
Viewing cable 09LONDON2131, DEMARCHE RESPONSE FOR UNGA FOOD SECURITY EVENT
Understanding cables
Every cable message consists of three parts:
The top box shows each cables unique reference number, when and by whom it originally was sent, and what its initial classification was.
The middle box contains the header information that is associated with the cable. It includes information about the receiver(s) as well as a general subject.
The bottom box presents the body of the cable. The opening can contain a more specific subject, references to other cables (browse by origin to find them) or additional comment. This is followed by the main contents of the cable: a summary, a collection of specific topics and a comment section.
To understand the justification used for the classification of each cable, please use this
WikiSource
article as reference.

Discussing cables
If you find meaningful or important information in a cable, please link directly to its unique reference number. Linking to a specific paragraph in the body of a cable is also possible by copying the appropriate link (to be found at theparagraph symbol). Please mark messages for social networking services like Twitter with the hash tags #cablegate and a hash containing the reference ID e.g. #09LONDON2131.
VZCZCXRO5147
RR RUEHRN
DE RUEHLO #2131 2571542
ZNR UUUUU ZZH
R 141542Z SEP 09
FM AMEMBASSY LONDON
TO RUEHC/SECSTATE WASHDC 3488
INFO RUEHRN/USMISSION UN ROME 0029
RUCNDT/USMISSION USUN NEW YORK 1479
UNCLAS LONDON 002131 
 
SIPDIS 
 
EEB/TPP/MTAA/ABT FOR CLEMENTS AND LURIE, 
C PASS TO MARISA PLOWDEN 
 
E.O. 12958: N/A 
TAGS: EAID ETRD EAGR UNGA
SUBJECT: DEMARCHE RESPONSE FOR UNGA FOOD SECURITY EVENT 
 
REF: SECSTATE 93894 
 
¶1. We delivered invitation letter and draft statement to the offices of UK Foreign Secretary David Miliband and the Secretary of State for International Development, Douglas Alexander, on Friday, 11 September.  In the UK, the Department for International Development, DFID, is the policy lead on food security issues.  As such, recommendations for the Foreign Secretary's attendance will be made by DFID.  2. DFID contacts told us September 14 that the decision on would attend was still pending, but that they expect high-level UK attendance, as food security remains a key foreign policy priority for the Foreign Office and DFID.  We will advise as soon as we have a decision from HMG.  Visit London's Classified Website: XXXXXXXXXXXX 
SUSMAN.