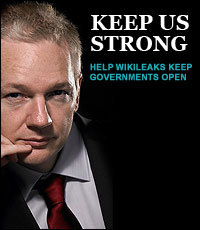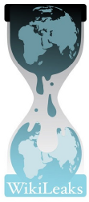 Currently released so far... 5420 / 251,287
Articles
Browse latest releases
Browse by creation date
Browse by tag
Browse by classification
Community resources
courage is contagious
Viewing cable 08MEXICO886, THE FARC IN mexico 

Classified By: POL Officer Frank Penirian. Reasons 1.4 (b) and (d).
Understanding cables
Every cable message consists of three parts:
The top box shows each cables unique reference number, when and by whom it originally was sent, and what its initial classification was.
The middle box contains the header information that is associated with the cable. It includes information about the receiver(s) as well as a general subject.
The bottom box presents the body of the cable. The opening can contain a more specific subject, references to other cables (browse by origin to find them) or additional comment. This is followed by the main contents of the cable: a summary, a collection of specific topics and a comment section.
To understand the justification used for the classification of each cable, please use this
WikiSource
article as reference.

Discussing cables
If you find meaningful or important information in a cable, please link directly to its unique reference number. Linking to a specific paragraph in the body of a cable is also possible by copying the appropriate link (to be found at theparagraph symbol). Please mark messages for social networking services like Twitter with the hash tags #cablegate and a hash containing the reference ID e.g. #08MEXICO886.
VZCZCXYZ0003
PP RUEHWEB

DE RUEHME #0886/01 0881950
ZNY SSSSS ZZH (CCY TEXT ADX: 767D28 MSI6994 600)
P 281950Z MAR 08
FM AMEMBASSY MEXICO
TO RUEHC/SECSTATE WASHDC PRIORITY 1092
INFO RUEHWH/WESTERN HEMISPHERIC AFFAIRS DIPL POSTS PRIORITY
RUEAHLA/DEPT OF HOMELAND SECURITY PRIORITY



S E C R E T MEXICO 000886 



SIPDIS 



NOFORN 
SIPDIS 



C O R R E C T E D C O P Y (ADDING CAPTION) 



E.O. 12958: DECL: 03/28/2018 

TAGS: PREL PTER KCRM PINR SNAR MX
SUBJECT: THE FARC IN mexico 

Classified By: POL Officer Frank Penirian. Reasons 1.4 (b) and (d). 


1. (U) Summary. The death of at least four Mexican nationals 
during the recent Colombian attack on a Revolutionary Armed 
Forces of Colombia (FARC) guerilla camp in Ecuador caused 
again a brief stir in mexico over FARC activity here. Media 
focus on the four nationals killed in Ecuador raised 
questions as to whether the terrorist organization was 
maintaining troubling ties to the Mexican far left and 
narcotics cartels. While an affinity between members of the 
organization and the far left in mexico no doubt remains 
strong and provides a draw for fellow travelers to enroll in 
FARC's cause in one fashion or another, Embassy law 
enforcement and security elements have seen nothing to 
indicate that the organization has broadened its presence in 
mexico significantly in recent years. Similarly, despite 
longstanding FARC commercial ties to the cartels, principally 
as a steady supplier of cocaine, there is no evidence that 
members of the organization have an established criminal 
presence in mexico. End Summary. 



2. (U) Five Mexican nationals were present at the FARC camp 
in Ecuador where the organization's number two Raul Reyes was 
killed by Colombian forces 3/1. Four Mexicans are confirmed 
to have been killed in the attack, three of them students at 
the Mexican National Autonomous University (UNAM). Lucia 
Morett Alvarez, who completed her studies at UNAM in 2005, 
also was present in the camp but survived. According to 
press reports, Morett Alvarez headed a Mexican delegation 
that traveled to Quito, Ecuador to attend a "Bolivarian 
Congress" of Latin American leftist groups and that five of 
them then decided to go to the rebel camp on the Colombian 
border. Morett Alvarez' family insist that she is not a 
guerilla but was working on an academic paper on leftist 
movements. Unsubstantiated press reports alleged that she 
was the main contact between the FARC and its supporters in 
mexico and that at least eight Mexican students are training 
with the FARC in Colombia and Ecuador. 


FARC's Political Presence in mexico 



3. (C) Given FARC's historical presence in mexico, questions 
about its current political activities are reasonable. 
mexico invited the organization to set up a political office 
in mexico City in 1992. The move was consistent with the 
GOM's relatively benign regard for the organization back 
then, as well as its traditional interest in playing a 
mediating role in regional conflicts, including Colombia's. 
mexico allowed the FARC to run a quasi-diplomatic operation 
and press office in the belief that it might be useful in 
pursuit of a peace settlement in Colombia -- and on the 
condition that the organization not meddle in mexico's 
internal politics. So long as successive Colombian 
governments engaged in efforts to negotiate with the FARC 
through the late 1990s and into 2002, they tolerated an 
"official" FARC presence in mexico. After 2001, battle lines 
hardened and then President Andres Pastrana asked mexico to 
close the office shortly after he broke off peace talks with 
the FARC in 2002. 



¶4. (U) The office's principal reportedly relocated to Cuba 
but maintained ties to members of mexico's hard left. 
According to Mexican academic Raul Benitez, FARC 
intermediaries at times also delivered messages to senior GOM 
officials. In 2003, Colombia's Ambassador to mexico publicly 
voiced concern over FARC's continued activities here, 
asserting that the organization worked through fellow 
travelers in UNAM's philosophy department, but he provided 
few details. Charges have also surfaced over the years that 
the organization has links to various indigenous guerilla 
groups, including the Popular Revolutionary Army (EPR). 



5. (S/NF) CISEN officials, however, have discounted such 
links and in particular say they have ruled out a FARC 
connection to the recent bombings carried out by the EPR. 
Media have highlighted two videos showing FARC training 
camps, one allegedly passed among UNAM students, another 
purportedly showing Morett at a camp in military attire. The 
number of miltary recruits among the Mexican student body, as 
opposed to sympathizers, is not likely to be large, however. 
Most of the students attending the Bolivarian Congress in 
Quito shortly before the attack on the FARC camp were clearly 
political tourists. One Mexican law enforcement official 
expressed concern that some radical students have indeed 
taken up arms for the FARC without saying how many. This 
official thought it conceivable that some might come back and 
enlist as soldiers in the Mexican armed left, but said the 
GOM had no evidence that any have yet done so. 


FARC Drug Ties "Transactional" 


¶6. (C) ICE, ATF and DEA do not have any open cases involving 
the FARC in mexico. Organization members have been tied 
loosely to several Mexican drug trafficking organizations in 
the past in drugs for guns deals according to DEA. In 2001, 
Colombian Carlos Ariel Charry Guzman was arrested in mexico 
for acting as an intermediary for a drugs and weapons deal 
with the Arellano Felix Cartel. According to the DEA, he was 
a doctor for the FARC and came to mexico to buy medical 
supplies to take back to the camps of the FARC. At the time, 
mexico's Attorney General publicly denounced the link between 
the FARC and the Tijuana-based organization. DEA also 
reported that in October 2007 a plane piloted by known 
Mexican narcotraffickers ran large quantities of cocaine 
between Ecuador's border region (near a FARC stronghold in 
Colombia) and mexico. After the killing of Reyes on March 1, 
media carried an unsubstantiated report that one of the 
computers seized at the site contained information relating 
to a February 18, 2008, shipment of drugs to a cartel in 
mexico. According to ATF, there is no evidence that the FARC 
is supplying guns or ordnance to Mexican drug cartels, the 
EPR or any other groups in mexico. On March 12 Attorney 
General Medina Mora sought to clarify the issue when he said 
that the FARC maintains only "transactional" ties with 
Mexican drug cartels, meaning they have no fixed presence in 
mexico, nor any interest in formally grafting on to local 
crime organizations. Embassy law enforcement officials say 
no evidence exists to contradict this assertion. 



¶7. (C) Comment. Initially, the Mexican public expressed 
outrage at the killing of Mexican nationals in Colombia's 
raid on the guerilla camp in Ecuador. Progressively, 
however, attention has shifted to FARC's presence in mexico. 
Publicly, President Calderon has walked a careful line 
discretely rejecting Colombia's attack but devoting more time 
to promoting reconciliation between the two sides. While 
there is evidence of sporadic FARC "transactional" activity 
trafficking drugs and weapons, it would appear at this 
juncture its primary focus is on conducting discreet 
ideological activities to its student base in UNAM. Many 
Mexicans maintain a relatively benign regard for the FARC. 
Indeed one senior SRE official told Poloff this week that the 
organization springs from the legitimate left in South 
America and "there is an historical basis for its existence." 
These sentiments notwithstanding, President Calderon has 
evinced concern enough to task his own intelligence forces to 
look more closely into FARC activities here. End Comment.