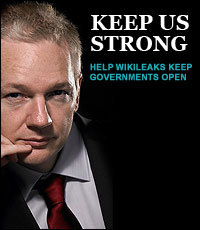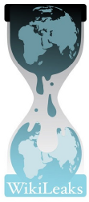 Currently released so far... 5420 / 251,287
Articles
Browse latest releases
Browse by creation date
Browse by tag
Browse by classification
Community resources
courage is contagious
Viewing cable 08TASHKENT43, RADIATION DETECTION UPDATE: GOVERNMENT OF UZBEKISTAN PASSES QUESTION RESPONSES, COMMISSION'S FINDINGS REF: A. 07 STATE 163194 B. 07 TASHKENT 2063 C. 07 TASHKENT 2081 D. 07 TASHKENT 2090 E. TD-314/79205-07 Classified By: Poloff Steven Prohaska and DTRO Chief Fred Carter for re asons 1.4 (b, d).
Understanding cables
Every cable message consists of three parts:
The top box shows each cables unique reference number, when and by whom it originally was sent, and what its initial classification was.
The middle box contains the header information that is associated with the cable. It includes information about the receiver(s) as well as a general subject.
The bottom box presents the body of the cable. The opening can contain a more specific subject, references to other cables (browse by origin to find them) or additional comment. This is followed by the main contents of the cable: a summary, a collection of specific topics and a comment section.
To understand the justification used for the classification of each cable, please use this
WikiSource
article as reference.

Discussing cables
If you find meaningful or important information in a cable, please link directly to its unique reference number. Linking to a specific paragraph in the body of a cable is also possible by copying the appropriate link (to be found at theparagraph symbol). Please mark messages for social networking services like Twitter with the hash tags #cablegate and a hash containing the reference ID e.g. #08TASHKENT43.
VZCZCXYZ0006
OO RUEHWEB

DE RUEHNT #0043/01 0101754
ZNY SSSSS ZZH
O 101754Z JAN 08
FM AMEMBASSY TASHKENT
TO RUEHC/SECSTATE WASHDC IMMEDIATE 9024
INFO RUEHAH/AMEMBASSY ASHGABAT 3599
RUEHTA/AMEMBASSY ASTANA 9812
RUEHEK/AMEMBASSY BISHKEK 4213
RUEHDBU/AMEMBASSY DUSHANBE 0091
RUEHBUL/AMEMBASSY KABUL 2094
RUEHMO/AMEMBASSY MOSCOW 7266
RUEHNE/AMEMBASSY NEW DELHI 0763
RUEHIL/AMEMBASSY ISLAMABAD 3818
RUEHKT/AMEMBASSY KATHMANDU 0191
RUEHLM/AMEMBASSY COLOMBO 0103
RUEHKA/AMEMBASSY DHAKA 0142
RUEHVEN/USMISSION USOSCE 2235
RUCNDT/USMISSION USUN NEW YORK 0076
RUEHUNV/USMISSION UNVIE VIENNA 0069
RUEAIIA/CIA WASHDC
RHEFDIA/DIA WASHDC
RUEKJCS/SECDEF WASHINGTON DC
RHEHNSC/NSC WASHINGTON DC
S E C R E T TASHKENT 000043 
 
SIPDIS 
 
NOFORN 
SIPDIS 
 
DEPT FOR SCA/CEN BRIAN RORAFF, ISN/CTR ARYN LESTER, AND 
SCA/RA ANNE CUMMINGS 
 
E.O. 12958: DECL: 01/10/2018 
TAGS: MNUC KNNP PARM KCRM PTER ASEC KCOR KZ KG UZ
SUBJECT: RADIATION DETECTION UPDATE: GOVERNMENT OF UZBEKISTAN PASSES QUESTION RESPONSES, COMMISSION'S FINDINGS REF: A. 07 STATE 163194 B. 07 TASHKENT 2063 C. 07 TASHKENT 2081 D. 07 TASHKENT 2090 E. TD-314/79205-07 Classified By: Poloff Steven Prohaska and DTRO Chief Fred Carter for re asons 1.4 (b, d).

1.(C) On January 9 the Ministry of Foreign Affairs delivered responses to our questions regarding the November 29 seizure of a train carrying radioactive material (Ref D), as well as a letter detailing the findings of a Government of Uzbekistan commission investigating the incident. Post's unofficial translation of the documents follows: Radiation Portal Alarm Questionnaire and Responses

--------------------------------------------- -----

¶I. General information

¶A. Date and time of alarm: 29.12.2007 at 02:16:18 (Comment: This is probably an error that should read 29.11.2007. End comment.)

¶B. Point of entry/exit of detected material: xxxxxxxxxxxx.

¶C. Current location of material (geo coordinates if available): The cargo was sent back.

¶D. Brief description of how seizure occurred: Upon receiving a "Yantar" RPM alert, Customs officers measured the background radiation with an "Identifinder" search device and identified the car carrying black scrap metal. The car was stopped due to the suspected presence of radioactive materials. The Institute of Nuclear Physics (INP) specialists were notified and the car was detached.

II. Shipment information

¶A. Point of origin: Unknown.

¶B. Point of destination (including an enroute stops): Iran

¶C. Shipper/recipient shipping company, freight forwarder, import/export agent commodity listed on manifest: Receiving company is xxxxxxxxxxxx, the sending company is xxxxxxxxxxxx railroad.

¶D. General information on other un-manifested items in container/shipment: The container was not opened.

¶E. Unusual routing information: No.

III. Alarm information and radiation measurements

¶A. Type of alarm (gamma/neutron/both): Both.

¶B. Sigma level: (No response)

¶C. Portal monitor threshold settings: 0.30 microsieverts/hr

¶D. Natural radiation background level: 0.9-0.12 microsieverts/hr

¶E. Radiation profile of alarm: (No response)

¶F. Surface radiation level of container/vehicle: 600 microsieverts/hr.

¶G. Radio Isotope Identification Device (RIID) data, including RIID instruments used and software version(s). Data should include time/date of last calibration prior to measurement, weather conditions during measurement, and electronic file with spectra of material (not just isotopic results stated on screen): Because the devices belong to INP, we do not possess any data.

IV. Container/vehicle information

¶A. Container number: Car No. xxxxxxxxxxxx

¶B. Container/vehicle dimensions (height, width, volume): 4x2, 1x13

¶C. Container weight: No information.

¶D. Make and model of vehicle used (van, truck, passenger car, etc.): Railway open-car

¶E. Description of any distinguishing markings on container/vehicle: No.

¶F. How is the container sealed (welded, screws, clamps, etc.): The container was not opened.

¶G. Was the tamper indicating device intact on the container: The container was not opened.

¶H. Digital photos of container/vehicle: No.

¶V. Smuggler information

¶A. Photographs of individual(s) accompanying material: The cargo was not escorted.

¶B. Identity and nationality of individual(s) accompanying material: The cargo was not escorted.

¶C. Individual(s) planned destination: The cargo was not escorted.

¶D. Individual(s) point of origin: The cargo was not escorted.

¶E. Any other suspicious behavior observed: The cargo was not escorted.

VI. Material information

¶A. Type of material (HEU, plutonium, or other radiological materials): Examination report by INP, dated December 17, 2007, is attached.

¶B. Physical form of material: the container was not opened.

¶C. If container/vehicle has been opened, describe location of the material and include a simple 2D sketch: the container was not opened.

¶D. Packaging description--what was surrounding the material? Were shielding materials (lead, concrete, etc.) used? If so, estimate thickness of shielding materials: The container was not unsealed.

¶E. Digital photographs of material: Since the container was not opened, images of material are not available.

VII. Follow-up information

¶A. How was the material characterized, including the name and model of measuring equipment used: Report by INP, dated December 17, 2007, is attached.

¶B. If uranium, percentages of uranium-235 isotope, other isotopes (U-238, U-234, U-236) present and how content was determined: (No response.)

¶C. If plutonium, percentages of PU-239, PU-240, PU-242, PU-238 and how content was determined: (No response.)

¶D. If other radiological material, elements and isotopes present and how chemical content was determined: (No response.)

¶E. Chemical composition of material (metal, oxide, carbide, etc.): (No response.)

¶F. Whether several materials are present, give proportion of each element or compound by weight: (No response.)

¶G. Whether a sample is available for analysis: (No response.)

¶H. Copies of any laboratory analysis reports prepared: Measurements report is attached.

¶I. What law enforcement, internal agencies, technical organizations are involved in the investigation: Ministry of Emergency Situations, Ministry of Health SES, INP, State Customs Committee, Procuracy.

¶J. Who is coordinating the response to the incident?: State Customs Committee.

¶K. How was the material secured?: The container was not opened and sent back.

¶L. What international organizations have been notified (e.g. IAEA) and are they prepared to assist in evaluating this incident?: The State Customs Committee of Tashkent Province has not informed international organizations of this case.

Examination Report ------------------

The Committee, including leading research associate Petrenko V.D., junior research assistant Shipilov N.N., lead engineer Podkobyrin A.I., senior research associate Alimonv G.R., lead engineer Hudaybergenov M.K., engineer Juraev O. prepared the following report:

On November 29, 2007 at 01:47:32, "Yantar" radiation monitors that are installed at "Nazarbek" railway station reported excess radiation background (more than 20 times the normal level) of train No. 2306 from Kyrgyzstan to Iran (pic. 1-4). (Note: No further enclosures were included. End note.) On November 29, 2007 at 12:30, INP employees together with Tashkent Province SCC officers conducted a radiation examination and identified the radiation from the surface of container No. 64032139 exceeds 60,000 microroentgens/hr, with the normal value being 12 microroentgens/hr. The container was detached.

On December 12, 2007, the decision was made to conduct a radiation-dosimetric examination, for which specialists had to determine the radiation background of the car No. xxxxxxxxxxxx, the type of radiation and its source, and the also the degree of danger to the people around it. The group of INP specialists, equipped with the necessary spectrometric equipment, arrived at "Uzbekistan" station on December 13, 2007. The spectrometric equipment included: - "Field Spec" portable gamma-ray and neutron radiation dosimeter-spectrometer. - Cs-137 line Mini MCA-166 scintillation spectrometer by GBS-electronic company, based on crystal Nal(TI) 100x50mm produced by Bicron with approximately seven percent resolution.

- Mobile laboratory MobLab with extra pure Germanium-based, high-resolution semiconducting detector, with 1.8keV resolution on Co-60 line and 35 percent efficiency to standard Nal(TI) crystal configuration, 75x75mm size, 20 centimeters high. A thorough inspection of the container carrying scrap metal was conducted using this equipment. Photographs of the container and its contents are presented in pic. 5-6. The level of gamma-radiation (according to the examination report from November 29, 2007) of the container surface exceeds the maximum allowable concentration by more than ten times, therefore "A" category employees limited the duration of their presence near the container.

The inspection yielded the following results:

- The highest level of activity was observed in the middle of the container, in its lower part.

- According to radiation monitor readings installed at the station (pc. 1-4), the activity decay along the length of the container shows that there was more than one radiation source.

- The identification of spectrums that were received indicated the presence of Cs-137, Pa-231, Th-231, Ce-144, Se-75, Kr-89, U-235, Ra-220, Ga-67, according to which we can assume the presence of nuclear material (pic. 7-9). The results of the measurements received from the semiconducting detector confirmed the presence of decayed U-238 and Cs-137 (pic. 10-11). This confirms that the levels of neutron radiation were several times higher than the background.

- Container No. xxxxxxxxxxxx poses a threat to people surrounding it if they remain present continuously at a distance of less than two meters from the middle of the container. Work on the coupling gear does not pose a threat.

- More detailed analysis of the container's contents can not be done without unloading it. Unloading the contents of the container is undesirable on the territory of Uzbekistan.

Committee Chairman: Leading research associate V.D. Petrenko. Committee Members: Junior research assistant N.N. Shipilov, Lead engineer A.I. Podkovyrin, Senior research associate G.R. Alimov, Lead engineer M.K. Khudaybergenov, Engineer O. Juraev.

2.(S//NF) Comment: The Government of Uzbekistan's (GOU's) diplomatic note with the aforementioned information marks the first time the GOU has provided us with an official formal report from an interdiction incident of this nature. For further information related to this incident, see Ref E. 
NORLAND